Translated by Ollie Richardson
16:03:58
18/11/2017
The territory of the Arctic is 27 million square kilometers, it has most promising area for the development of minerals, and has enormous potential for scientific observations and various versatile studies.
The optimum sea route from Europe to Asia lies along the Russian Arctic coast. The most important elements of the missile warning systems of the Russian Federation and the US are located here. Old Soviet bases were restored here and new ones are under construction. The development and protection of such a strategically important region would be impossible without the most powerful icebreaker fleet on Earth.
And according to the US Coast Guard, in 2017 it has 46 vessels of ice class in a varying degree of "combat" readiness: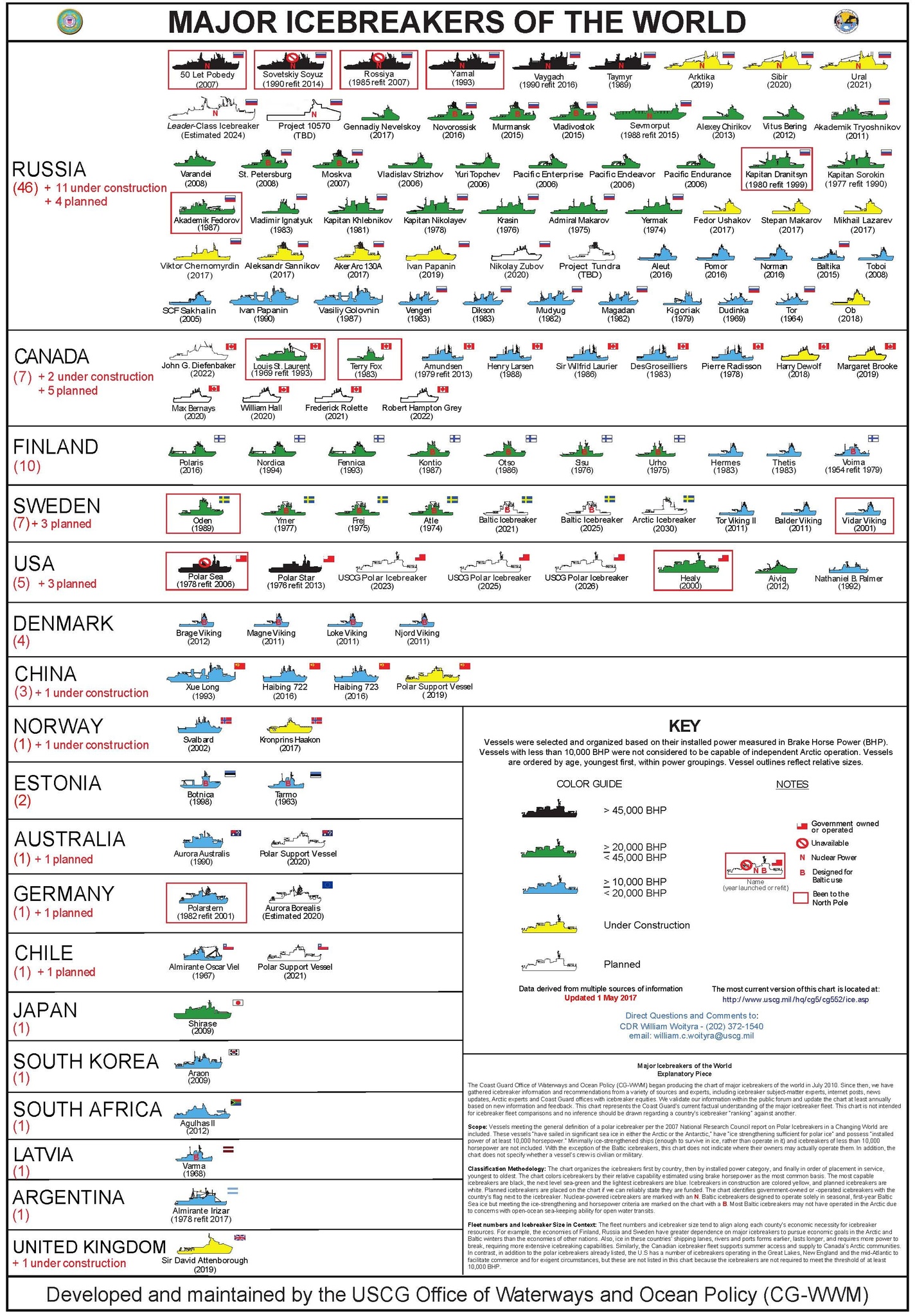 An additional 11 vessels are at the construction stage, "Fyodor Ushakov" and "Stepan Makarov" are already in service, and "Ilya Muromets" is undergoing sea trials.
At the same time the greatest source of satisfaction comes from the rate of growth of the Russian Arctic forces. For comparison, the analysis of the US Coast Guard for 2013 had Russia at 37 vessels of this class, 8 being under construction. In 2017 – there were already 46 operating ice breakers, and also 11 vessels of ice class in varying stages of production.
The ratio of the military fleets of the world together with ice breakers of dual purpose according to the same US Coast Guard looks as follows today:

Everyone is free to make their own conclusions…
Copyright © 2022. All Rights Reserved.