The 90's caught up with Ukraine already a long time ago, but the "cesspool of banditry", according to Chief Military Prosecutor of Ukraine Anatoly Matios, is still ahead.
"By the number of crimes committed with weapons – we're back in the 90's. Back then, units for combating banditry were being created. Now, banditry is not recorded – burglary, robbery, bodily harm are registered… When the state or the leaders of one or another structure will begin to call a spade a spade, then it becomes clear that we are in such a cesspool that it is necessary for us, as for miners, to dig several kilometers upwards," said Matios in an interview.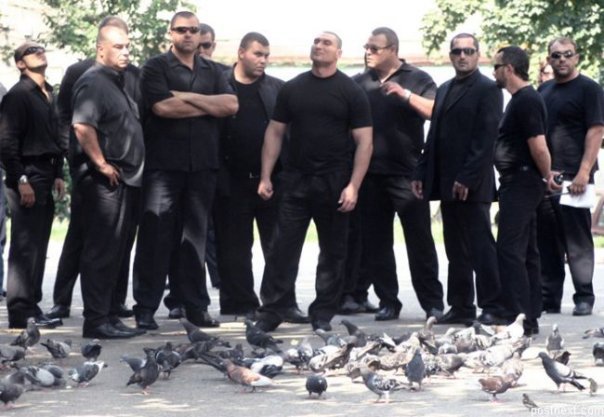 Anatoly Matios is the Chief Military Prosecutor of Ukraine since August 27, 2014, the deputy Prosecutor-General since June 27, 2014.
Also, Matios added that the heads of law enforcement agencies don't take any action to resolve the situation, and are often are in collusion with gangs, and senior management does not pay attention to this, and tries to hide the fact that there is a sharp growth of crime in the country.
The photo below serves as an example of the veracity of Matios' words, where we can see the known and late Ukrainian crime boss Sashko Bily (Muzychko) and the Klitschko brothers. Muzychko puts his arm around Victor Rybalko – one of the criminal bosses of Ukraine in the 90's –  the gang of which consisted of both Klitschko brothers, and who was their first sponsor.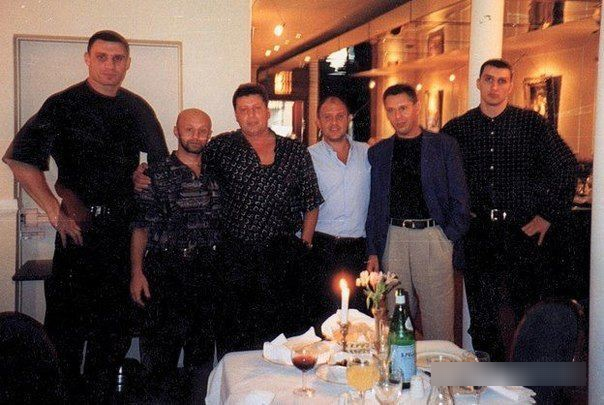 Copyright © 2022. All Rights Reserved.