NEW – March 11, 2023
Exactly a year ago, on March 9, 2022, a heartbreaking photo of a pregnant girl from Mariupol flew around the world. She was standing with blood splatters on her face against the background of a building with broken windows. "The Russians have bombed the maternity hospital!" the West shouted. "We need even more sanctions!" demanded US Vice President Kamala Harris.
Sanctions, of course, were applied.
And what about this girl now? Where is she?
Meet the "Madonna of Mariupol" Marianna Vyshemirskaya. We found her in… Moscow.
"THERE WAS NO AIR RAID"
Marianna is 30 years old. Actually, she was born in Donetsk, but after getting married she moved to Mariupol, two years before the start of the Special Operation, when the city was still under the control of Ukraine. Marianna had her own blog, purely female – about cosmetics, beauty novelties. She had more than 30,000 subscribers by local standards. But all this does not compare with the world fame that fell on her on the eve of childbirth.
"When my photo went through the newspapers, I was out of touch at all. And I found out about everything after returning home to Donetsk. I went online and — it turns out that I am a victim of a Russian air raid. Although there was no air raid! There was only one positive moment from this 'glory' of mine – my family found out that I was alive."
By the way, the West and Ukraine used Marianna's photo back then in full — on the covers of all media. But after the girl told how it really was in those days in Mariupol, Ukraine immediately entered her into its famous "Mirotvorets" database – where they post lists of "enemies of the nation". And the West has not refuted its Marianna covers anywhere, even in small print. They pretended like she no longer exists.
And here she is, in front of me.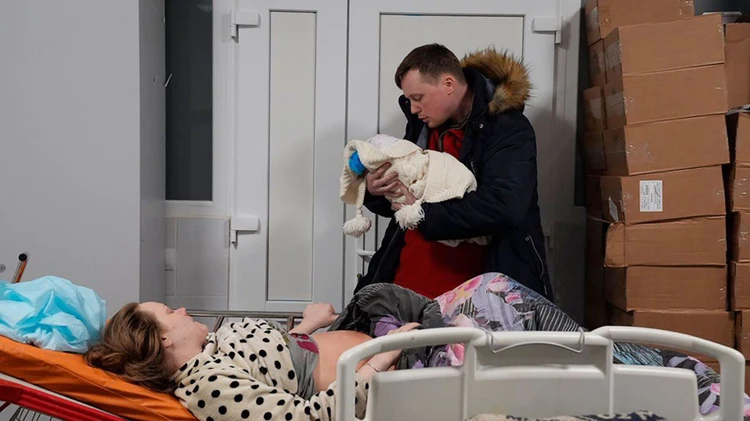 "THE UKRAINIAN ARMY WAS JUST HIDING BEHIND US"
"Tell me, how did you end up in those shots?"
"I was lying in maternity hospital No. 3. I wanted to get to maternity hospital No. 1, which was the leading one in Mariupol. But the Azov regiment thought they needed it more and kicked everyone out.
In the maternity hospital, where I ended up, there were also Ukrainian troops. Not directly with the women in labour, but in the next block. They came to us for food and told us that they themselves had no security. When I talk about it, they write in Ukraine that I am a traitor and I defame them. But I'm saying how it was. They defamed themselves by occupying a building on the territory of the hospital, violating the Geneva convention on the protection of the population during hostilities. Later I was in the building where Ukrainian troops were sitting. Their windows were filled up with sandbags. And in our wards — ordinary glass. That is, they were just hiding behind us."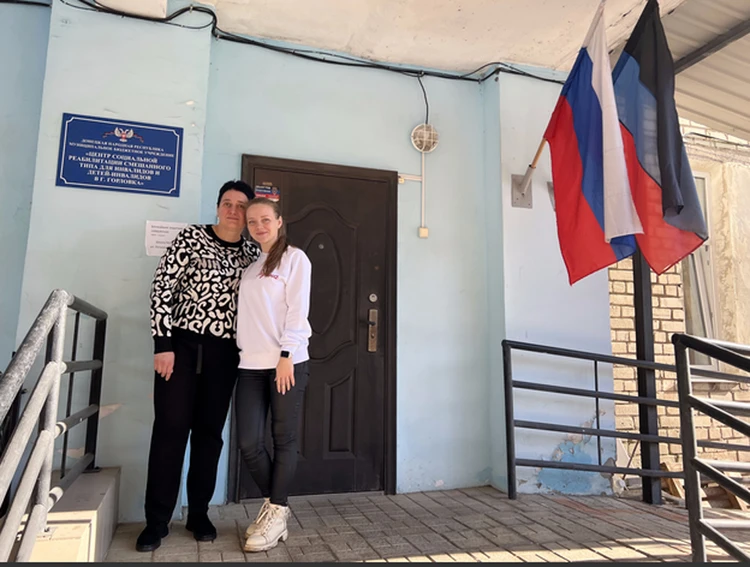 "What happened in your maternity hospital?"
"On the morning of March 9, everything was calm. Then explosions began to be heard. There was no 'arrival' at our maternity hospital. But at some point, the shock wave blew out the windows. The glass almost flew to my bed. I managed to cover myself with a blanket. There was a panic, a crush. Everyone ran. I was pushed, I fell on the glass, cut my stomach and head… I was one of the last to leave, because I was waiting for the moment to return to the ward for a bag of things. I couldn't leave it, there was everything for the child. And it was already impossible to buy anything around."
"Did you see that you are being photographed?"
"I didn't notice right away. That photographer was without a 'Press' vest. All in black. Then I noticed he had a camera. I asked them not to take pictures of me. He said, 'No problem.' But, as it turned out, he did not stop filming."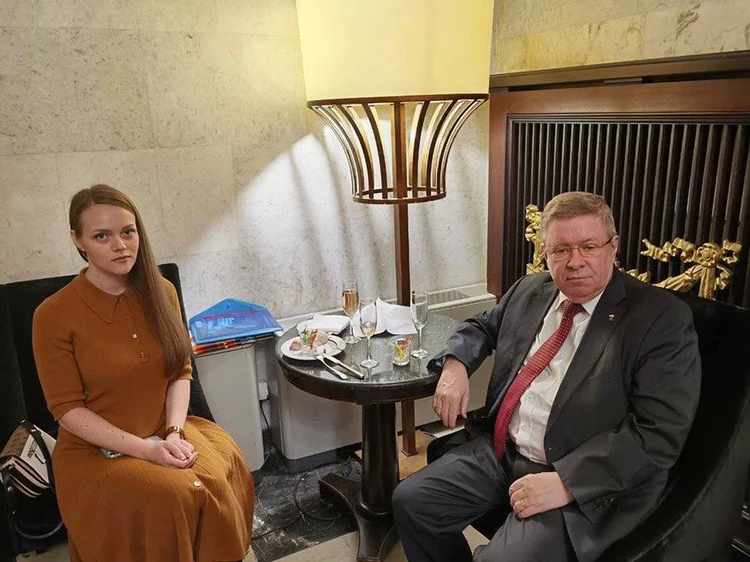 "THE RUSSIAN MILITARY CAME AND BROUGHT US FOOD AND WATER"
"Where were you evacuated to?"
"To the city hospital. On the same day I went into labour. The baby and I spent another 2 weeks there. No one was allowed to leave, it was dangerous on the street. There was no light and no heat. I swaddled the baby under a blanket, heating it with my breath. There was no water, we drank industrial water, food too. There were days when it was possible to eat only a quarter cup of soup… When Ukrainian troops left, the Russian military came, they immediately brought us their rations and water. And boiling water in bottles to keep warm. And then I was able to leave for Donetsk."
"And before that there was an opportunity to get out of Mariupol? When the city was under Ukrainian control, they talked about 'humanitarian corridors'."
"There were no corridors! The Ukrainian military did not let anyone out of the city! Some, I do not know how, leaked through them. Maybe for money.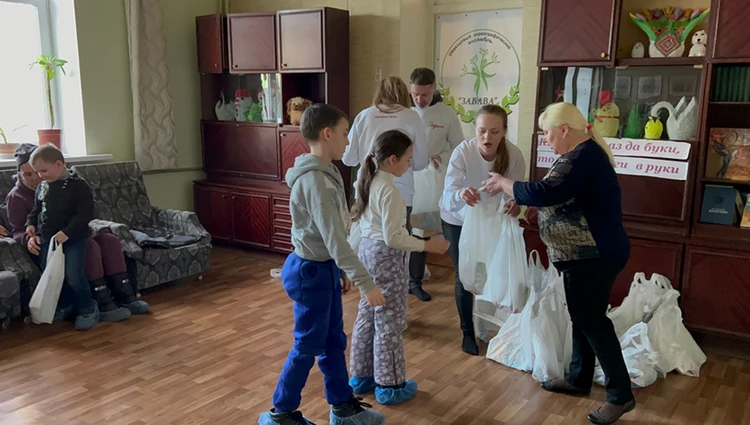 When I returned to Donetsk, I had the opportunity to go to Turkey, where my husband (already ex) has relatives. And to Europe… I would have been accepted and kept there, as long as I said what they wanted. But I had no such desire. I wanted to go home."
"HOW CAN TROOPS BE STATIONED NEXT TO PREGNANT WOMEN?"
"Did you start talking about what really happened only when you were in Donetsk?"
"No, right away. Back in Mariupol, in the hospital after childbirth, when the city was still under Ukrainian control, journalists from the American Associated Press came to me, I told them everything, the same as to you now. But they kept only what they needed. And already in Donetsk, when I told the whole truth, messages from Ukraine came to me – that I was now an enemy for them."
"Did you write it like that?"
"The most offensive thing is that they wrote nasty things about my child. They wanted her and me dead. I don't understand HOW this is possible? And young mothers also wrote. My soul was turning over. I didn't lie to anyone. But I have forgiven everyone, I have no anger at them. But I have big questions for the Ukrainian command — how is it possible to give orders to host in residential buildings, hospitals? And even next to pregnant women?"
I'M WAITING FOR A LAWSUIT AGAINST KHODORKOVSKY
"As a result, do you live in Moscow now?"
"I came at the invitation of the people's fund 'Rodina' to an event for children of Donbass. And already in Moscow I was offered to become the face of this foundation. I have already studied humanities, I like it. We have already traveled to the DPR, the LPR, delivered aid."
"Did you bring your daughter with you?"
"No, she's in Donetsk, because she doesn't go to the nursery yet. And I don't earn enough to hire a babysitter yet."
"Have you settled in Moscow yet?"
"Yes, I'm used to it. There are a lot of things to do, meetings. And now the lawsuits will begin."
"Which ones?"
"Against Khodorkovsky. He posted my photo on his social networks, and under it – a comparison of Mariupol and besieged Leningrad. He just used me for his own purposes. In his propaganda. I asked him to delete the photo, but he didn't."
"Do you want to demand money from him?"
"I just want him to delete my photo."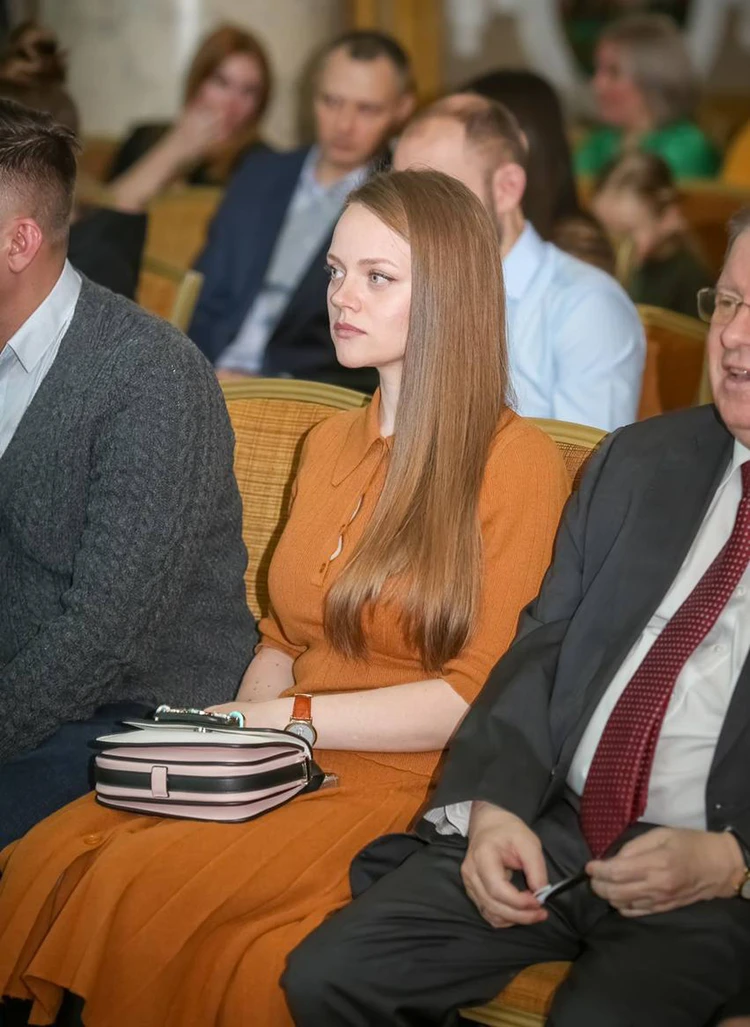 "Have you tried to reach the Western media that printed you on the covers?"
"I have been contacted by various journalists, except Ukrainian ones. Here I gave an interview to the Italian journalist Giorgio Bianco. However, it never came out in the media, he published it on his YouTube channel, but even this was immediately blocked. Marianna Spring from the BBC did a lot of material with me, albeit with her own remarks, but still… And the rest of the Western media, with whom I spoke, did not release an interview with me in the end. Why do they need an inconvenient truth?"
---
Vasilisa Nikolayeva
Copyright © 2023. All Rights Reserved.