NEW – March 13, 2023
Two dead adults and a wounded 10-year-old child, Fedya, who, despite being wounded, escorted away two girls who were in the shot car – this is the result of the attack by the saboteurs of the Ukrainian Armed Forces on the Bryansk region. After that, the terrorists, without hiding their faces, cynically recorded a video saying that they allegedly did not touch the civilian population. One of the saboteur-reconnaissance group members of the Ukrainian army claimed responsibility for the terrorist attack. These are Russians who fled the country and joined the ranks of the Ukrainian Armed Forces. "Komsomolskaya Pravda" studied their personalities and talked to their loved ones.
FROM UNSUCCESSFUL ACTOR TO SABOTEUR
One of the terrorists who shot civilians near Bryansk turned out to be 37-year-old former actor and yoga teacher Kirill Kanakhin. At first, the nationalist tried to build a career as an artist in Russia. Among the achievements – he starred in a cameo role in the TV series "Capercaillie" and was noted in the film "Sex in the Big City 2" with Kseniya Sobchak. He tried to perform at the Luna Theatre in Moscow. But the acting career did not work out. He lived at one time in St. Petersburg, accumulated debts, ran away from bailiffs. At the same time, he immersed himself in radical ideas of neo-nazism, was fond of paganism.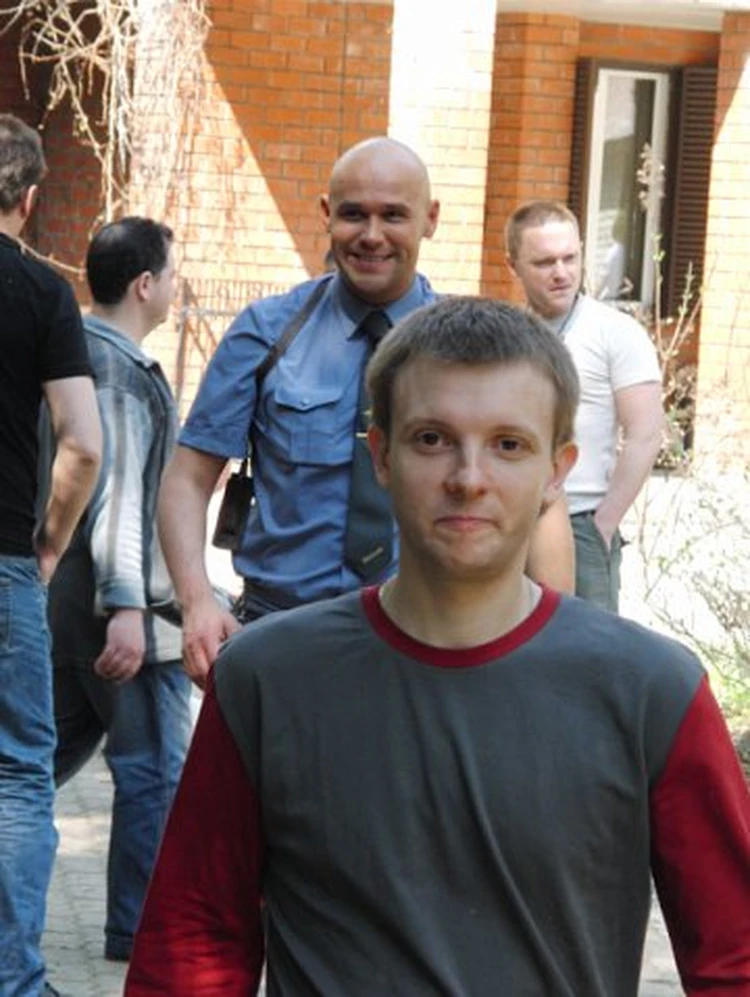 Kirill left for Ukraine for the first time back in 2016. Even then, he tried to join the ranks of the Ukrainian Armed Forces in order to terrorise Donbass as part of the "anti-terrorist operation", but soon returned to Moscow.
He made a second attempt two years later. The artist fled to Kiev. As reported, there he joined the ranks of "Azov", but later found himself as part of a sabotage group. In Russia, Kanakhin has only his mother left. She is now watching her son's actions with horror.
"I do not know why he left for Ukraine, he has not lived with me lately," the actor's mother confessed to KP. "While he was in Ukraine, I had no contact with him, I only know that he met with some girl. He didn't even think about joining the Ukrainian Armed Forces, I only found out about his nationalist beliefs from the press. He only called me to wish me a happy birthday. It never occurred to me that he could do such a thing…"
Now the mother has disowned her son, because her father died fighting in the Great Patriotic War.
"This is an attack, people were killed, what to think about this?" Kanakhina wonders. "Bryansk is where our native people are. He deserved it, he will get it, since he did such a thing. I don't approve of it in any way. The country will punish him. The state will punish. The authorities will punish him. And the punishment should be fair. Attacking your country is a betrayal."
"COLLEAGUES FROM POLAND AND GERMANY"
37-year-old Denis Nikitin (real name Kapustin) is one of the key figures of the terrorist attack in Bryansk, he is the founder of the very saboteur-reconnaissance group. He was born in Russia, but moved to Germany with his family as a "Jewish refugee contingent" in his teens. There he immediately fell into the groups of ultra and near-football fans who staged fights, considered himself a skinhead. As the neo-nazi himself admitted, football was of little interest to him, but he "adored a fight."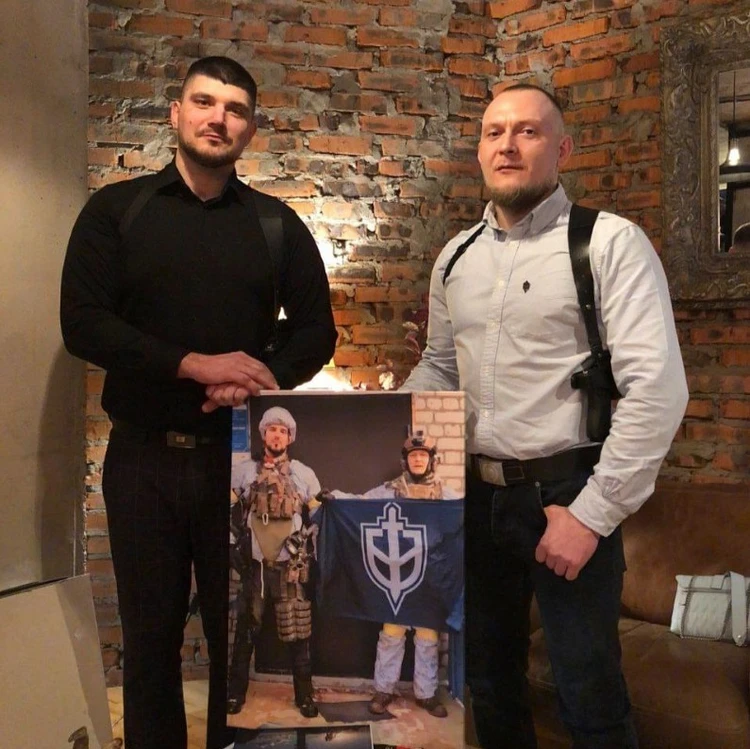 Later, Nikitin returned from Germany to Russia. He worked here, including as a bouncer in a club. He founded the WhiteRex clothing brand, which united the ultra-right around him and promoted the Nazi "Black Sun" symbol – an alternative to the swastika. With the help of WhiteRex, Nikitin also organised fights in Europe, which helped him get acquainted with radical groups around the world.
"We have grown new connections in Europe – colleagues from Poland, Greece, Hungary and Germany are ready to host WhiteRex tournaments," Nikitin boasted. "In Russia, new friends from Penza and Tver and old ones from Novosibirsk, Rostov-on-Don and Voronezh helped us."
"SYMPATHISED WITH HITLER"
Nikitin's radical views were also noticed in Europe. German researchers of far-right movements called him "one of the most dangerous neo-nazis in Europe". In 2014, a criminal case was opened against Nikitin in Germany after radicals beat up fans of a local football club.
Nikitin often traveled to Ukraine, where he was friends with local neo-nazis. As is said, there he even opened a club where the soldiers of the "Azov" regiment trained. However, Nikitin, as reported, had problems with the law in Kiev. There, according to one story, he was suspected of selling drugs.
Nikitin himself did not hide his neo-nazi views all this time. "Komsomolskaya Pravda" found his accounts on social networks. On his page, the fugitive from Russia often posted images of Hitler with Nazi quotes. The radical, among other things, published a photo of the leader of the SS infantry division "Walloon". Although there were many heroes in the Nikitin family who fought against Nazism at one time…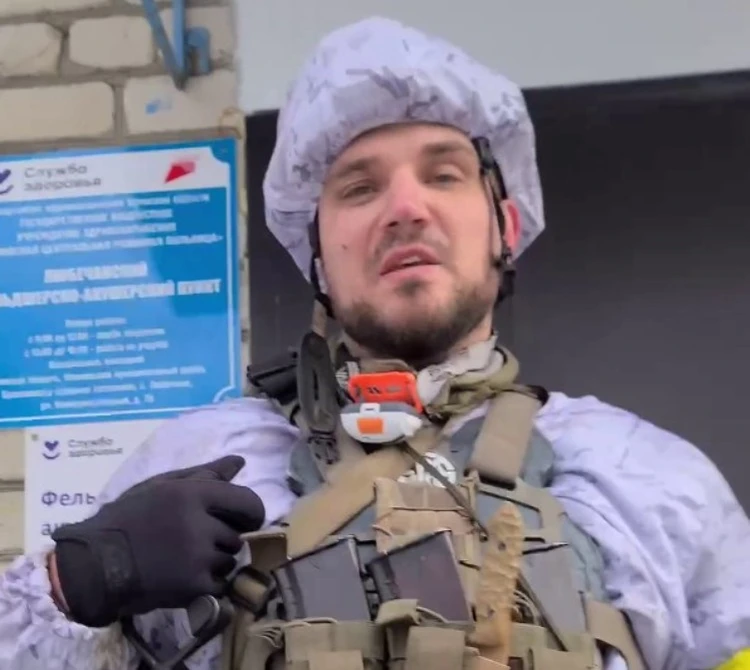 "My family is directly related to Victory Day – both grandfathers fought: one is wounded, my grandmother's brother is a Hero of the Soviet Union, a pilot, died on the Kursk Bulge before he reached his 30th birthday," the author of the WhiteRex page wrote.
Now Nikitin himself is at war with Russia. Moreover, the FSB considers him the organiser of the assassination attempt on Russian businessman Konstantin Malafeyev, whose car was almost blown up.
PROVOCATION IN BUCHA AND SUPPORTER OF NAVALNY
Another attacker is a native of Rybinsk, who now calls himself Oswald Lemokh, aka Aleksey. In Russia, he worked as a security guard and collector, participated in "Russian marches". Like his colleagues, he was fond of fighting without rules and was signed to the WhiteRex group. Lemokh participated in actions in support of the opposition leader Navalny. He fled to Ukraine in 2018.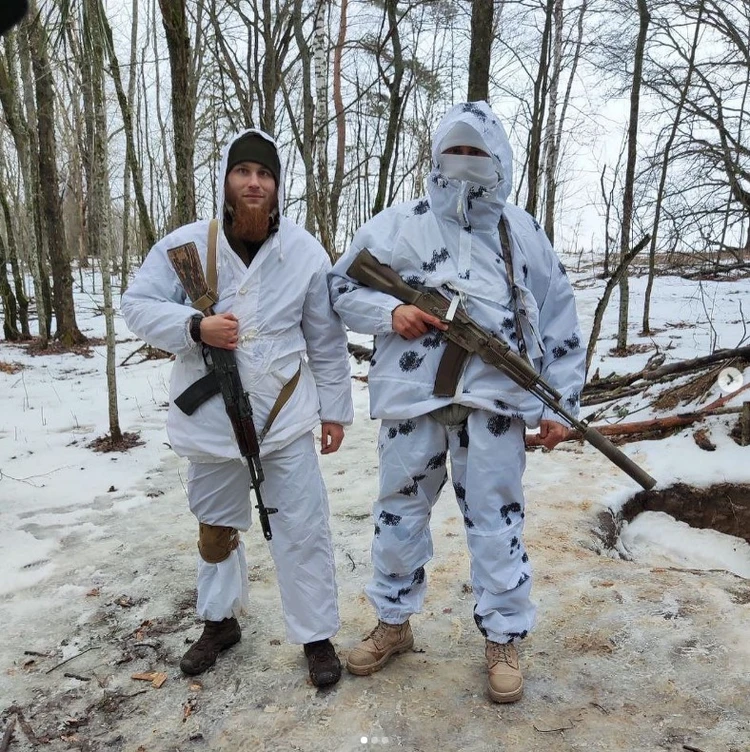 The Russian friends of the saboteur interviewed by "Komsomolskaya Pravda" say that they did not notice any oddities behind the guy before, they say, he was an ordinary security guard. Now his whole body is full of tattoos. His friends learned about the attack on Bryansk from the news.
"This half-wit opened fire in Bryansk," one of Lemokh's friends was indignant. "He and I used to work together. I hope it will come to an end soon."
Aleksey himself does not hide that he has always sympathised with radical Ukrainian groups.
"I started with nationalist graffiti, then more – rallies, protests, fights with security forces," the neo-nazi speaks about himself. "I was energised when I watched fights with policemen. My comrades collected money to support Maidan, gave most of what they earned. My relationship with my parents was strained, my father served in the authorities in a high rank, my mother and grandmother supported the Russian authorities. We were always fighting. Then I left for the Georgian Legion. Then I was in the location of 'Azov'."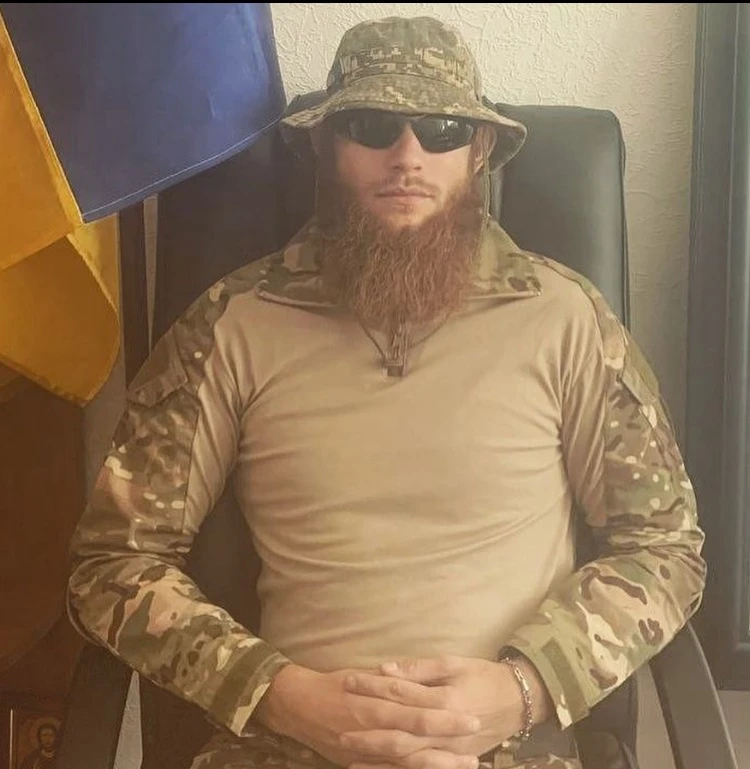 The last participant of the attack on Bryansk, who was caught on video, also moved to Ukraine from Russia. He hides his last name, calling himself Aleksandr "Fortuna". He moved to Kiev in 2017. KP managed to find his story about himself.
"I married a citizen of Ukraine, so I moved," the saboteur shared earlier. "I'm from right-wing radical circles. I have two specialties: programmer and builder. In Russia, I lived in Novosibirsk and Novokuznetsk. I stood at the origins of the Siberian skin movement, was familiar with Cutlass (neo-nazi Maksim Martsinkevich)."
By the way, the saboteur even boasted that he was in Bucha on the very first day after the withdrawal of Russian troops from there. Whether he is involved in the provocations that followed after that is still unknown. Now the security forces are continuing to investigate the criminal case of the murder of two people during the attack on the Bryansk villages.
---
Roman Lyalin
Copyright © 2023. All Rights Reserved.