Translated by Ollie Richardson & Angelina Siard
16:14:40
23/02/2018
Over a year remains until the next presidential elections in Ukraine, and the "pre-election" HQ, coalitions, and "support groups" are being formed already now. Of course, Poroshenko and Tymoshenko will become the main candidates for presidency – and each has their own oligarchs behind their backs, and the acting authorities.
So far the race for power in the country has developed around two leaders – Poroshenko and Tymoshenko. Everyone forms their own group of supporters. I will begin with Tymoshenko. It is impossible to speak about Tymoshenko without having previously talked about Kolomoisky.
Kolomoisky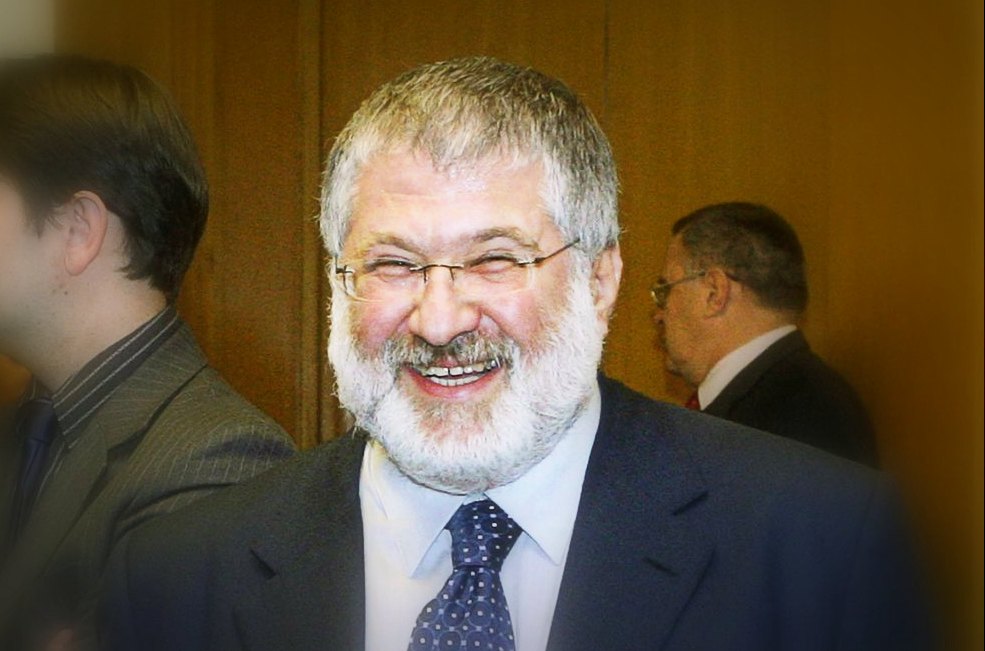 Kolomoisky has such a situation where he needs to change the government – he has no other exit or he will lose everything. His assets were arrested. Sanctions and criminal case from the US loom ahead. That's why Kolomoisky fights desperately against Poroshenko's team. He has the hope that the new authorities that will replace the current ones will withdraw the claim from London concerning his assets. Kolomoisky understands that Americans stand behind the claim in London, but there wouldn't be a claim without the assistance of the Ukrainian authorities. The claimant is Ukraine, the respondents are Kolomoisky and Bogolyubov. He understands that Americans put pressure on Poroshenko concerning this matter, but all the same, Kolomoisky considers that what happened is a terrible injustice. At the time he was honestly giving a share to Poroshenko from every sum received by "Privatbank" in the form of refinancing National Bank, while suddenly there was such a knife in the back – the claim in London. According to my Kiev friends, their mutual hostility reached such a size that, allegedly, Kolomoisky himself compromised the Prosecutor-General Lutsenko after he himself invited him to a meeting. According to information from these same sources, the leak of a photo of a meeting between Lutsenko and Kolomoisky was organised and planted by Kolomoisky. It is easy to believe this because such photos don't arrive in the media incidentally. Behind every incidental "leak" there usually is the complicated and laborious work of some interested party.
Igor Kolomoisky received Yulia Tymoshenko's promise: when she comes to power, she will close the legal proceedings against him. I doubt that Yulia will fulfil such an obligation, but let this be Kolomoisky's headache. Certainly, he pays attention to the risk of such a scenario developing, and invented some insurance for this. History has shown many examples that neither oral nor written obligations are fulfilled in politics. Remember what obligations were signed by Poroshenko in front of Klitschko so that the latter would withdraw his candidacy and support him in elections. And, tell me, where are these obligations?
But, anyway, today Kolomoisky is the shadow moderator of the entire "anti-Poroshenko coalition".
Zelensky, Korban, and Filatov
In December, 2017, the "Servant of the People" party of Zelensky was registered – it will also enter into the "anti-Poroshenko" bloc. Kolomoisky, Filatov, and Korban made an agreement about financing this party. As I was told by people from Dnepropetrovsk, for this purpose Kolomoisky talked over the phone personally with all partner-raiders – Filatov and Korban. But it is necessary to pay attention to the fact that in words the latter show full loyalty to the President Poroshenko. Korban wouldn't be allowed to enter the country if he didn't swear fidelity. As for Zelensky, according to the plan coordinated with Tymoshenko he will go to the presidential elections to deride and in every possible way force down Poroshenko's [approval – ed] rating. Yulia Tymoshenko will do this too.
Avakov
The gathered "coalition" against Poroshenko is rather big. The skeleton of the coalition consists of "Bloc of Yulia Tymoshenko" and "People's Front". Avakov and Kolomoisky will do everything so that maximum control over "People's Front" will be received by Avakov. They have full mutual understanding among themselves. But with Yatsenyuk they for some reason didn't find a common language. In "People's Front" there are three leaders: Turchynov – who now moves away from Poroshenko, but all the same is still in his orbit; Yatsenyuk – who didn't reach an agreement with Kolomoisky; and Avakov – and it is he who a stake was placed on. It isn't excluded that over time Turchynov will also return to the coalition of Tymoshenko. He took the first step publicly, having refused to head Poroshenko's HQ.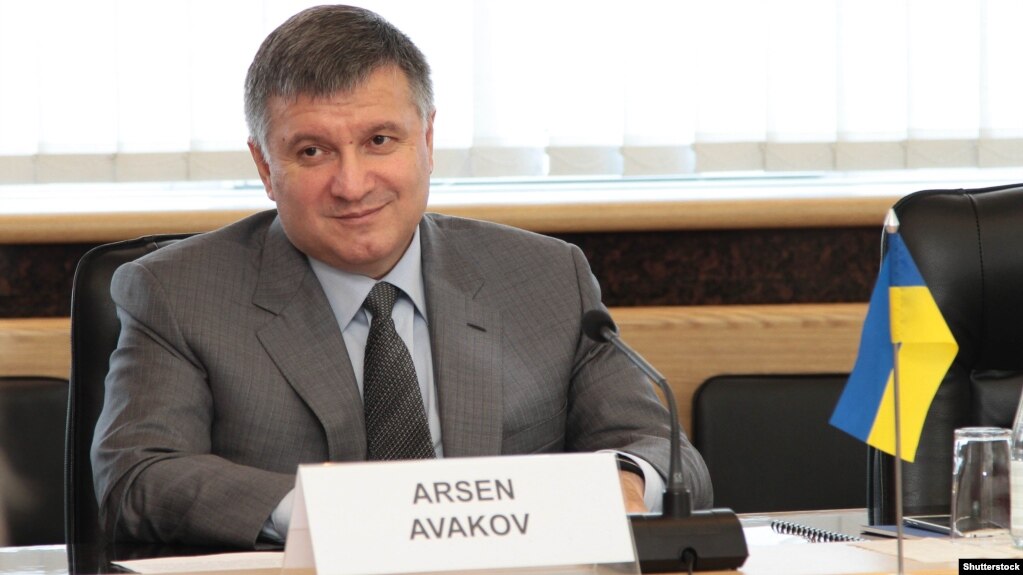 Avakov in coordination with the "coalition" will promote "National Corpus" in the elections. "National Corpus" led by Biletsky, who is pushed forward by Avakov, will move with two "wings": as a political party and as national druzhinas. According to plans, in the summer of next year national druzhinas must reach a quantity of more than 20,000 people – 1,000-2,000 people for each region. After all, to defeat Poroshenko, his opponents must have not only a political, but also a power wing.
Now Avakov has a Ministry of Internal Affairs, national druzhinas, and radicals. Kolomoisky helps Avakov – he started financing "Azov". Radicals have a high price nowadays. But, as is said, fighters with combat experience are more expensive than a group of beginners who haven't rubbed shoulders before. It is precisely for this reason that Avakov's national druzhinas started training using persons placed on the list of the "Mirotvorets" website: they choose those who have something valuable, come to the home of such people, torture them, and force them to sing the [Ukrainian – ed] anthem and to implicate themselves on camera. Such actions end with members of a national druzhina simply taking away the valuable things from someone's house. Moreover, it should be noted that in the Ukrainian media there is no information about this. I think that at first they will be trained using "separatists", and then will move on to the political opponents of Avakov. Also, the "Socialist party" with Kiva at the head is in Avakov's pocket.
In general, Avakov competently builds his electoral campaign. On the right – "National Corpus", on the left – the "Socialist party". There is no political force in the center. That's why he set Anton Gerashchenko the task of finding a centrist party, and then to buy and finance it. In addition, Gerashchenko was set the task of finding 80 or 100 majority candidates who will go to elections in regions as independent candidates, and also to support them.
Having recently hammered together a rather big financial fortune, controlling the National Guard, radicals, and a significant amount of deputies in the Verkhovna Rada, Avakov turned into a political heavyweight.
Tymoshenko
Now all opponents of Poroshenko place a stake on Tymoshenko, and will work for her. All the aforementioned persons created a peculiar coordination HQ, where it was decided that Zelensky, Kiva, Biletsky, and Nalyvaichenko will pushed forward for elections. Baloga will also be in this company, as he was promised that his brother will become the governor of Transcarpathia.
All of them will gun for Poroshenko, and Tymoshenko at this time will remain as clean and white as snow and will go to elections with a positive agenda. This is a rather wide front against Poroshenko: Zelensky will deride him, Nalyvaichenko will sound compromising evidence, and Biletsky will declare that the President "sold himself to Putin". The "coalition" considers that the elections will take place as scheduled. They consider that nobody will sweep Poroshenko away before elections. Why do I think this? Because at the moment this "anti-Poroshenko" group purchased more than half the billboards from April of this year to April of 2019. Also, preparation for the scheduled elections is noticeable by the formation of HQs.
Tymoshenko and Trump
I want to illuminate some events and processes that are taking place in the United States. It is obvious that, despite all circumstances, casting for the position of the next president of Ukraine will be carried out by the US. And it is for this reason that Yulia Tymoshenko and other Ukrainian politicians spend so much time in America.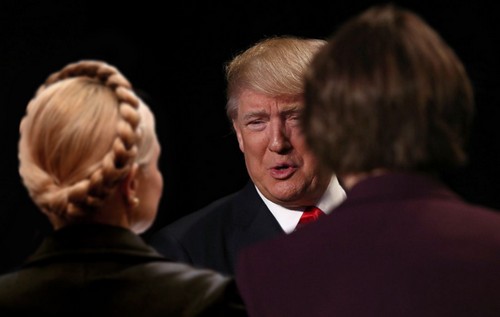 I want to remind that some time ago (on January 23rd) I wrote that Yulia Tymoshenko's lobbyists in Washington promised her a meeting with Trump. It has been long known that the former congressman Jim Slattery is the main lobbyist of the leader of "Fatherland" in the US. He works in the "Wiley Rein" company, also Slattery is closely connected with the a secret and the influential organisation consisting mainly of Baptists – "Brotherhood". In addition, Slattery – in a Baptist way (Baptist to Baptist) promised to work with Turchynov to switch him over from Poroshenko to Tymoshenko's side.
The American lobbyists don't waste their words, and everything that was promised was fulfilled. In Washington during a so-called National Prayer Breakfast – the annual event organised by the Protestant communities of the US and this same "Brotherhood" organisation – Yulia Tymoshenko sat just in front of Trump. After his speech, Trump held a twenty-minute meeting with Tymoshenko. At this time the White House didn't advertise this meeting. Only some time later was he compelled to admit that it took place after all.
The fact itself of a meeting between the American President and one of the leaders of  the opposition against Poroshenko says, firstly, that the value of Poroshenko very strongly fell in the eyes of the Americans, which is, of course, the truth. On the other hand, it is possible to assume that the White House didn't want to advertise Trump's meeting with Tymoshenko so that nobody considered that the Americans placed a stake on Tymoshenko. It is obviously premature.
The State Department conducted very serious and expensive sociological research concerning the ratings of Ukrainian politicians and moods in Ukrainian society. Yulia Tymoshenko is the undisputed leader, her rating is about 80%. But she also has a huge anti-rating – between 60% and 70%. Only Poroshenko has a higher anti-rating than her.
It is possible to assume that the Americans still haven't decided on the candidate who will be Poroshenko's successor. However, Trump also couldn't refuse such influential religious community, and that's why he after all met Tymoshenko, at the same time trying not to advertise it. This is a serious victory for Tymoshenko and a huge signal – a black mark for Poroshenko.
Poroshenko
Who supports Poroshenko today? The Social-Democratic Party and the Agrarian Party. The Agrarian Party is very interesting – its leader Vitaly Skotsik constantly flies to the US, and he found financing there. He promised the Americans to enter into Parliament the "former heroes" of the so-called Orange revolution – Yushchenko, Stavniychuk, and others. And it isn't absolutely clear how the Agrarian Party will behave during elections: now it is favorable to it to be pro-Poroshenko, but they may receive different instructions. Renat Akhmetov so far supports the current president. Pinchuk also does this too – but, most likely, he is waiting it out. Despite the depressing picture, Poroshenko will fight to the last and will bargain desperately – I am confident of this, because I know him personally. Now he needs to show himself as a politician who can win the next presidential elections. He still has a majority in media: "Pryamoy Efir", which buys up local TV channels in large quantities – "Channel 5" and State media. For example, the situation of "Channel 112" is difficult – its license expires in the summer, and Poroshenko tries to buy the channel for a tenth of its real cost, threatening that he won't prolong the license. The "anti-Poroshenko" bloc's situation with the media is slightly weaker – Kolomoisky owns the TV channels "1+1", "2+2", the "Unian" agency, and "Vecherniye Vesti".

But I think that nevertheless
 Poroshenko lost his chances of a second presidential term. For example, the incident where Lutsenko together with the SBU arrested officers of NABU, who, on the instructions of the US, traced ISIS terrorists, and who received biometric passports in Ukraine. Also, the Americans didn't like the incident with Saakashvili. Because of this Poroshenko lost his rating. Also, the situation with corruption is reflected in this, and the fact that Poroshenko didn't support Trump during the US presidential election. These reasons, most likely, won't allow Poroshenko to hold the presidency again.
Poroshenko weakens. But it doesn't mean that he will refuse to fight. At minimum, he needs to maintain influence and at least speculative chances of victory in order have the opportunity to negotiate – to leave without a fight in exchange for safety guarantees or to support someone during elections in exchange for the preservation of his business. Tymoshenko is the owner of the highest rating and biggest anti-rating among oppositional candidates, but it is too premature to consider that victory is in her pocket, because the State Department still hasn't decided on which candidate it will support.
Sanctions
I want to emphasise this separately. There is one event that can happen in the near future. An event that will cross out all plans and will cardinally change the alignment of forces in the Ukrainian political circle, and will shift accents in international relations. Among the American political circle in light of the standoff between Republicans and Democrats, the opinion ripens that it is necessary to fight against Ukrainian corrupt officials more actively and to use "heavy artillery". By this I mean sanctions. In Donbass everything heads towards military operations stopping. Only those who don't want to see can't see that the agreement on peacekeepers has actually been reached. There is a need to pull Ukraine out from the economic abyss, otherwise all the efforts spent by the West will come to nothing.
Now the Americans and Europeans finance Ukraine via different channels. The money that they allocated being plundered for sure doesn't give them big pleasure. The international corporations already entered the Ukrainian markets and plan to come more deeply into Ukraine. And they, of course, are interested in a normal business climate in the country. I gave two main reasons why the sword of punishment was dangled over the system of corrupt officials. Perhaps, I would add one more reason – the competition between domestic and international corporations. Corruption creates a competitive advantage to local business structures. This is also the reason that such Ukrainian oligarchs like Kononenko, Kolomoisky, and Akhmetov can be found in the possible sanctions list.
It is possible to assume that if sanctions lists will be entered into effect, then generally it will be politicians and businessmen from Poroshenko's environment who will be targeted by them. How this affect the political prospects of Poroshenko is obvious – it is a catastrophe for him. If his team is called thieves all over the world, then it is a cross on him. This can even provoke early presidential elections. But sanctions is a double-edged weapon, they can also affect Poroshenko's opponents. Will, for example, Kolomoisky or Avakov still have the incentive to fight in elections if they are included on the sanctions list? And will, in addition to sanctions, a criminal case is initiated against Kolomoisky? Would he have the motivation to fight against Poroshenko if he understands that it's impossible to return the arrested assets anyway, and that he will be able to live only in Israel, because there is no extradition from Israel. Earlier I wrote that Kolomoisky's "Privatbank" will be nationalised one year prior to nationalisation, and I wrote that the Americans will try to confiscate Kolomoisky's assets immediately after the nationalization of "Privatbank". And now the Americans indeed work on sanctions. It will be amusing if this indeed happens, so Kolomoisky and I will appear together on the same US sanctions list.
Copyright © 2022. All Rights Reserved.