Translated by Ollie Richardson & Angelina Siard
22:24:28
01/04/2018
In the West of Ukraine the discontent with the results of Euromaidan grows. The local population already openly supports Viktor Yanukovych's return and "8 hryvnia to the dollar"…

The relevant information appeared in the Ukrainian media on March 26th. The journalists of "Ukrainian Pravda" spoke with the governor of the Transcarpathian region Gennady Moskal and told him about the incident that happened in a taxi during a trip from Mukachevo to Uzhgorod.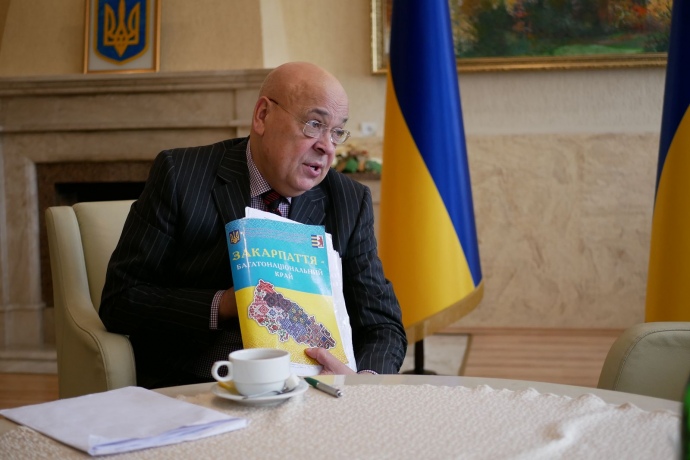 According to the employee of the press, the taxi driver said that he "wants Yanukovych and 8 hryvnia to the dollar back", and also added that he isn't alone in his thinking. The taxi driver emphasised that the population as a whole wants such a succession of events.

Moskal didn't refute the words of the journalist and recognised that such a trend exists, and called it "dangerous and unhealthy". The governor said that while reading comments on the Internet there is such an opinion as the one voiced by the journalist. "The mouth of society can't be shut up," noted Moskal.
At the same time the governor of Transcarpathia doesn't sympathise with Moscow and isn't a supporter of Yanukovych's return at all. That's why his words when isolated from the political situation in Ukraine are a direct recognition of the fact that many Ukrainians regret Euromaidan, which happened four years ago.
It should be noted that the journalist Irina Gavrilova expressed the same point of view before Moskal did. According to her, the rural population of Ukraine don't consider Vladimir Putin as some enemy. For Ukrainians he acts as a "feeder of the masses" who gives the citizens of Ukraine the chance to have a worthy life and a quite good salary, unlike the Ukrainian government.
The situation is complicated by the fact that many residents of Western Ukraine prefer to go even not to Russia, but to Poland, the Czech Republic, and Italy to earn money. After the "visa-free regime" the number of labor migrants in these countries exceeded one million people. Such a succession of events doesn't suit Poroshenko & Co, but it's impossible for him to do something about it because there is practically no work in Western Ukraine.
The Ukrainian currency after Euromaidan depreciated three-fold. Now 1 dollar is 27 hryvnia, whereas at the time of Yanukovych the exchange rate was 8 hryvnia to the dollar.
Copyright © 2022. All Rights Reserved.